By the end of this self-directed course you will have the ability to draft your own pants pattern that will fit how YOU want them to fit!
All you need is a bit of time and patience to be successful at creating your own pants draft. It's easier than you think using the patented Le Grand Chic Italia drafting tools. Most of the mathematical calculations have been taken care of by the squares and measuring tape making life and drafting much easier!
Buy it once, use it forever!
Take advantage of our special offer and save 15% when you purchase the kit in conjunction with this course! Use the promo code Prelaunch0001
Course Curriculum
Videos plus printable support documents. Buy the course once it's yours forever!
Available in days

days after you enroll

Taking accurate measurements and recording them on the measurement chart
Available in days

days after you enroll

Pants front draft
Available in days

days after you enroll

Pants back draft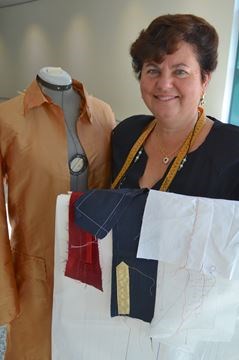 Hi I'm Maria Calautti
Master Tailor, Instructor, Pattern Maker, Alterations Specialist, Founder of Le Grand Chic Italia in Canada
My passion is to help others find their inner designer/pattern maker/tailor. I have been teaching pattern drafting and sewing for the past 15 years with great success both in live and virtual classes currently from my home, previously from a College in Barrie, Ontario. 
I have also been working for manufacturing everything from creating lines of clothing for smaller start-ups, single pieces for stores to streamlining a two-piece sleeve for an international ladies' equestrian wear company called Frantisi whose client base is worldwide. This is in addition to bespoke tailoring for men and women creating some very unique pieces that fit impeccably. 
Along the way I have learned many tricks of the trade plus discovered a few tricks of my own on what to look for and how to properly fit garments to the body. This is what I hope to impart through this course to students, in other words demystify fitting especially pants!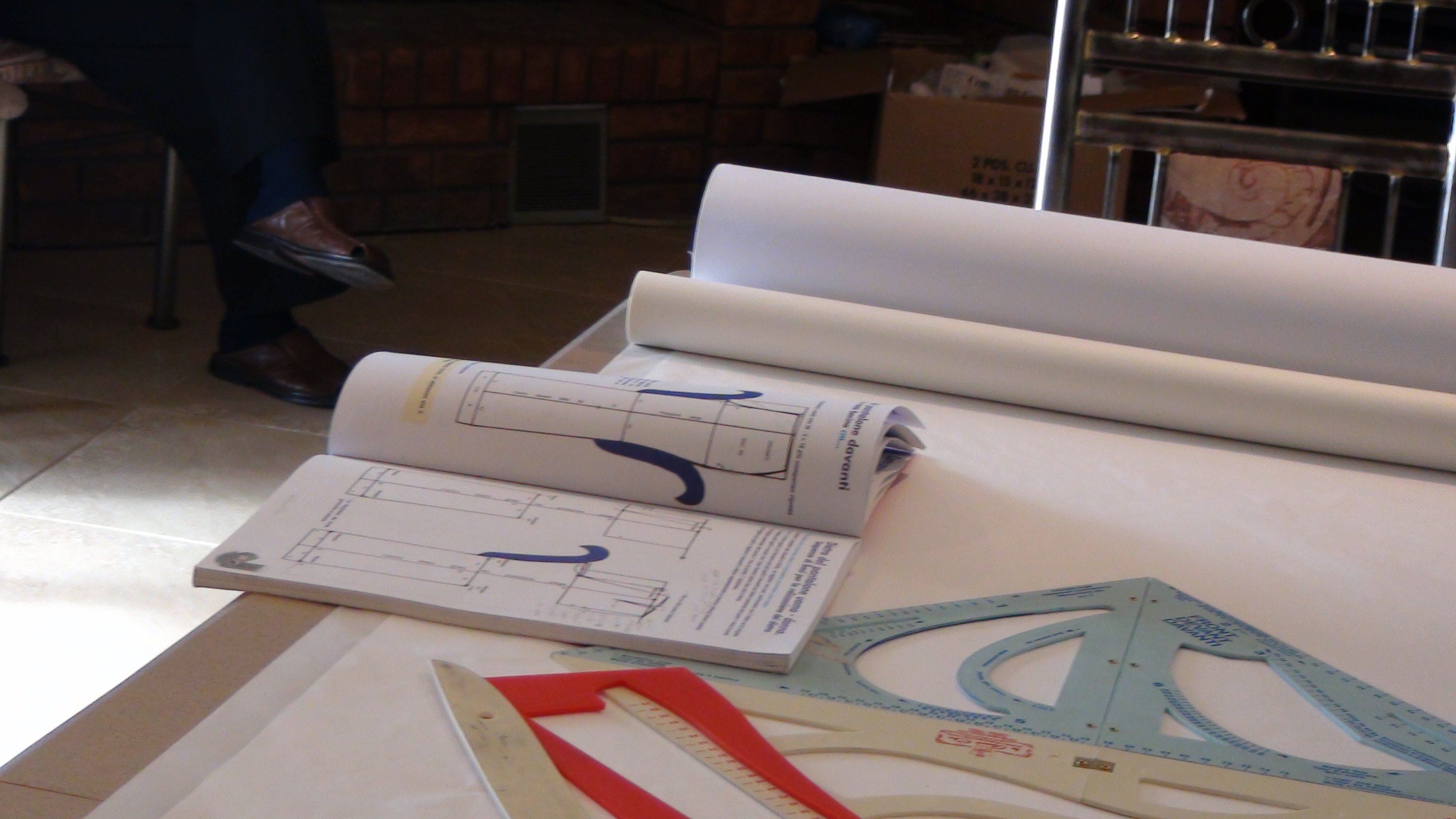 Tools of the trade; 4 squares, instruction book and special measuring tape.
"The classes of Le Grand Chic pattern drafting clarified my understanding of flat paper patterns in general and the individual fit of a person specifically . I use this information not only in designing a garment but understanding how the individual likes to wear their chosen style. I have taken the knowledge that I acquired over all the classes, into my creative life of sewing couture garments and to designing Knitwear. At this time I am using the skills learned to develop my unique one of a kind garments." Judith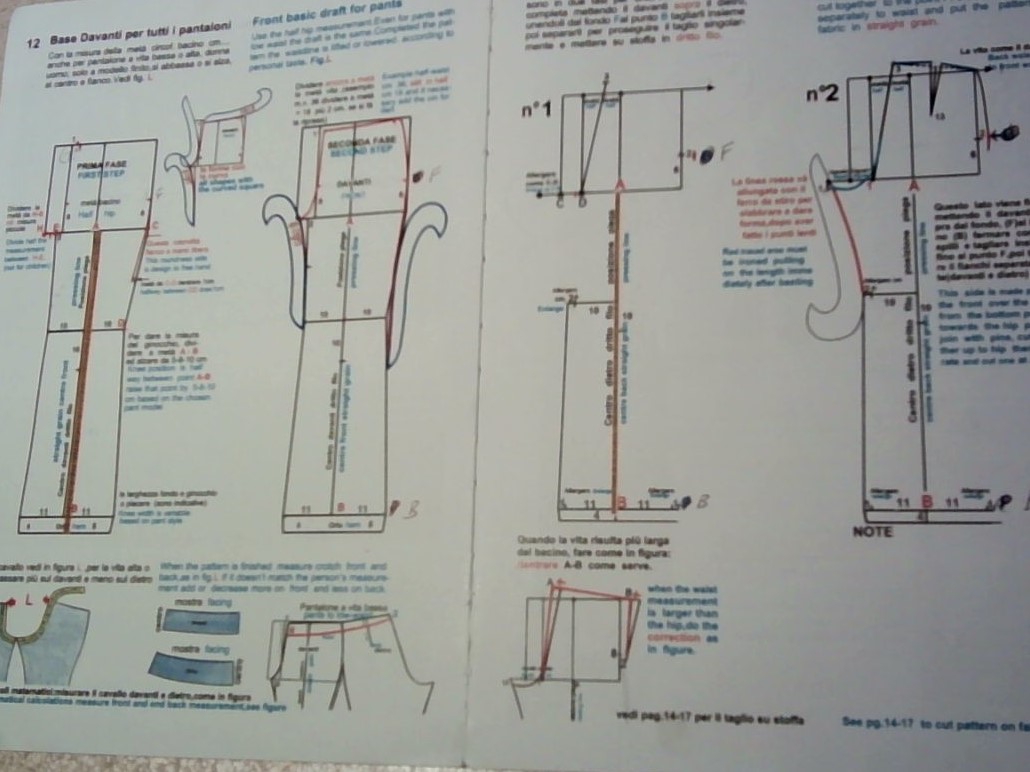 The basic pants block - front and back.
This is where ALL pants start, the basic block front and back, from there you can create any style you desire using personal measurements. No more fitting rooms, no more shopping, no more disappointment!
"The Le Grand Chic Pattern Drafting/Sewing courses at Georgian College gave me the skills and confidence necessary to start my own sewing business. Maria listens to her students' questions and works through solutions with her students which creates a fantastic learning environment."
Sharon of Bespoke Originals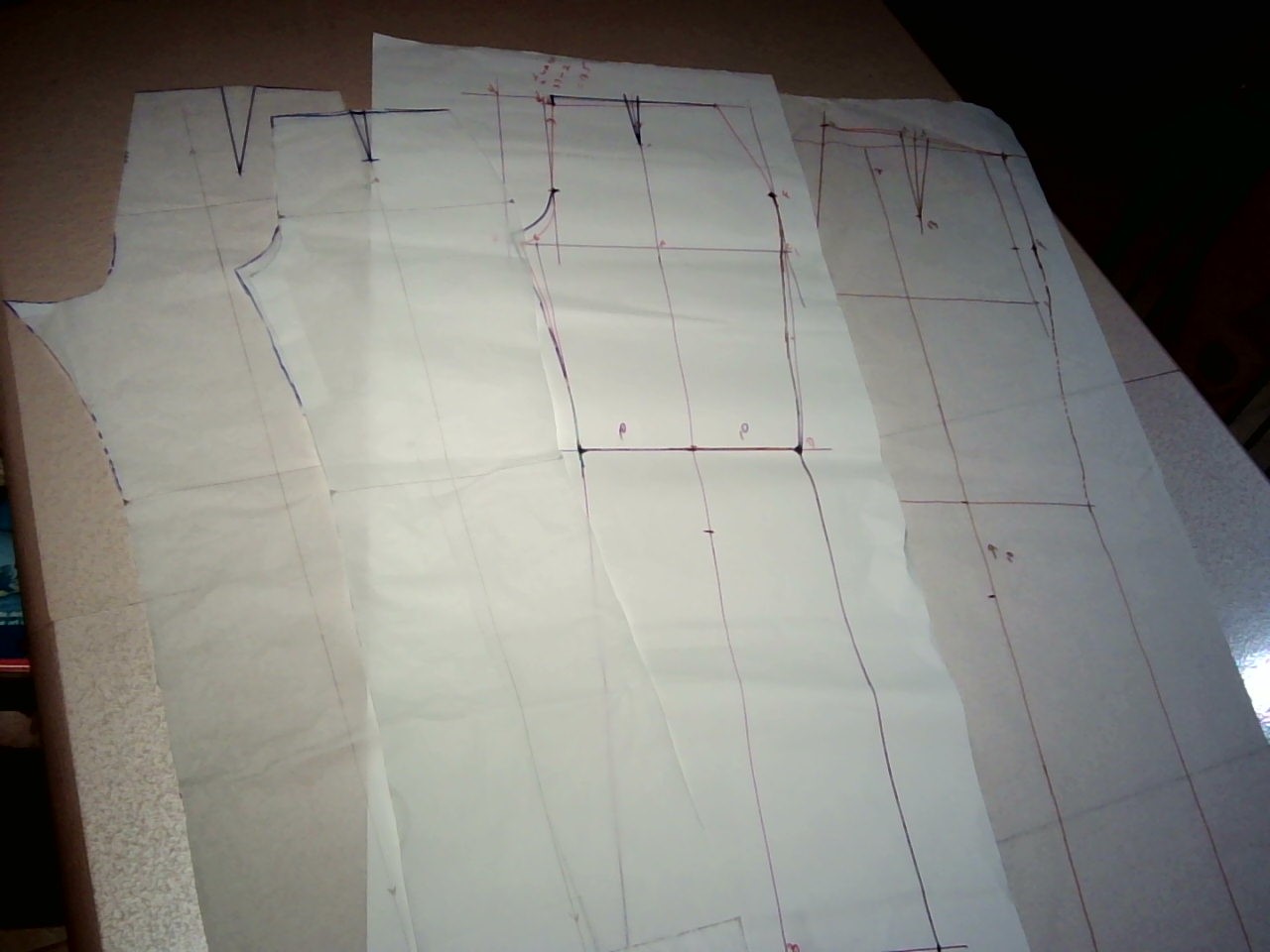 The finished pattern pieces complete with personal adjustments!
After this course this is what you will end up with, really you will, even if you are a beginner and know nothing about drafting or sewing you will understand the easy to follow instructions.
"When I first started the course I was a basic sewer who took one 6 week sewing course and played around at home, and basically only sewed a few simple top patterns and a skirt. After the course I was able to draft increasingly complex clothing and sew them, including tops, skirts, dresses, coats, and a bespoke suit." Linda
.
The Mock-Up; The real secrets Revealed!
This course is the next step in your studies, fitting the body using a mock-up. Even if you don't know/want to draft patterns the mock-up is a crucial step to accurately fit the body. Learn about the negative space within the crotch and how to deal with it. Being a negative space what you think should be done will differ from what actually will resolve the problem. Even if everything LOOKS fine does it FEEL fine? That's what counts isn't it?