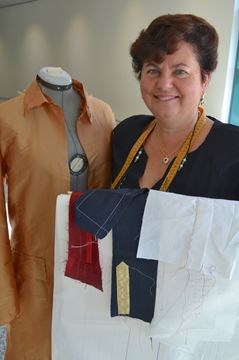 The Mock-up is the most important step in garment construction and fitting the body properly.


Hi I'm Maria Calautti
Master Tailor, Instructor, Pattern Maker, Alterations Specialist, Founder of Le Grand Chic Italia in Canada
My passion is to help others find their inner designer/pattern maker/tailor. I have been teaching pattern drafting and sewing for the past 15 years with great success both in live and virtual classes currently from my home, previously from a College in Barrie, Ontario. 
I have also been working for manufacturing everything from creating lines of clothing for smaller start-ups, single pieces for stores to streamlining a two-piece sleeve for an international ladies' equestrian wear company called Frantisi whose client base is worldwide. This is in addition to bespoke tailoring for men and women creating some very unique pieces that fit impeccably. 
Along the way I have learned many tricks of the trade plus discovered a few tricks of my own on what to look for and how to properly fit garments to the body. This is what I hope to impart through this course to students, in other words demystify fitting especially pants!


The Mock-up; THE REAL SECRETS REVEALED!
What is a mock up? It's the very first in creating a garment that fits well and will be the style you had imagined even before cutting into any fabric. Usually referred to as a muslin in the fashion industry, it's a vital step in finding out if indeed the style will work with the fabric, if it fits the body but more importantly if it doesn't, why not. In this course you will be learning all about the pants mock-up by detailed, step-by-step instruction and supporting documents.
If drafting a pattern is not your "cup of tea" then this course is for you! Even though it is geared for the Le Grand Chic Italia patterns, the same techniques can be applied to commercial patterns. All you have to do is purchase/use your favourite pattern and make it fit better!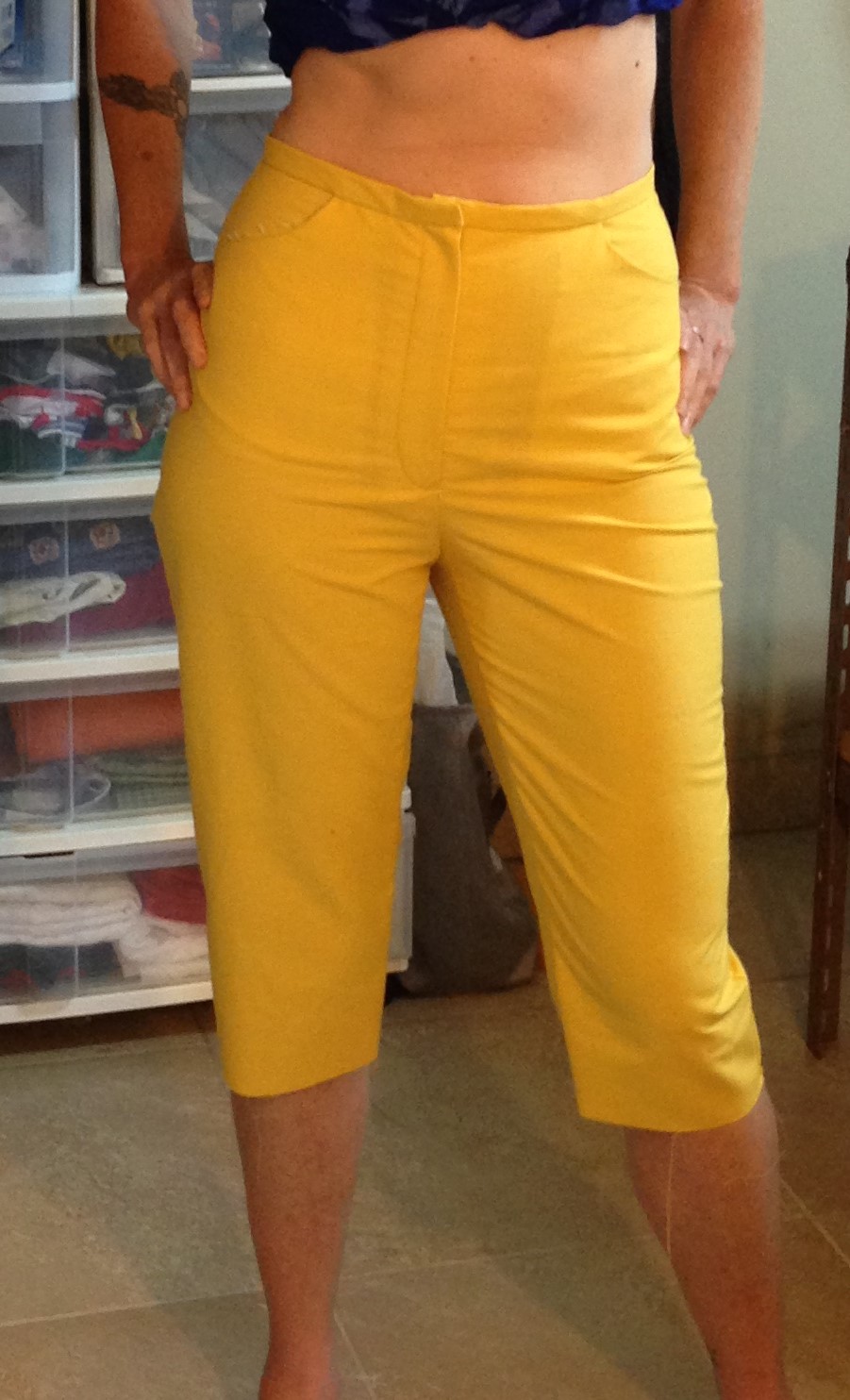 Jill created these pants as a mock-up out of a bed sheet but then decided to finish them as capris because they fit so well and she really liked the colour! Imagine a bed sheet she wasn't using turned into pants! How cool is that?!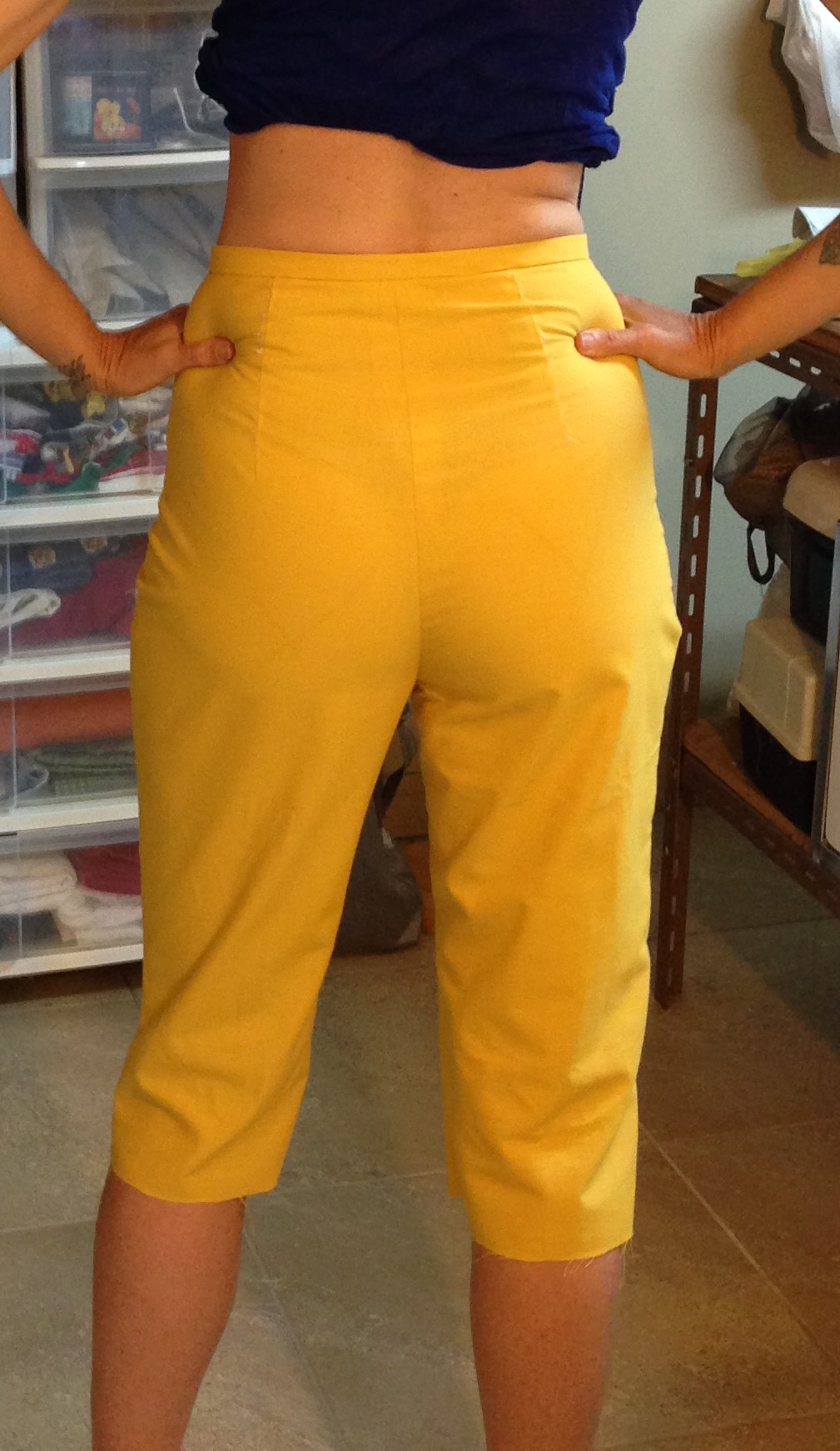 Look at how perfect these pants fit at the back! They will fit like this no matter the body shape! It's all in understanding the adjustments especially the negative space inside the crotch.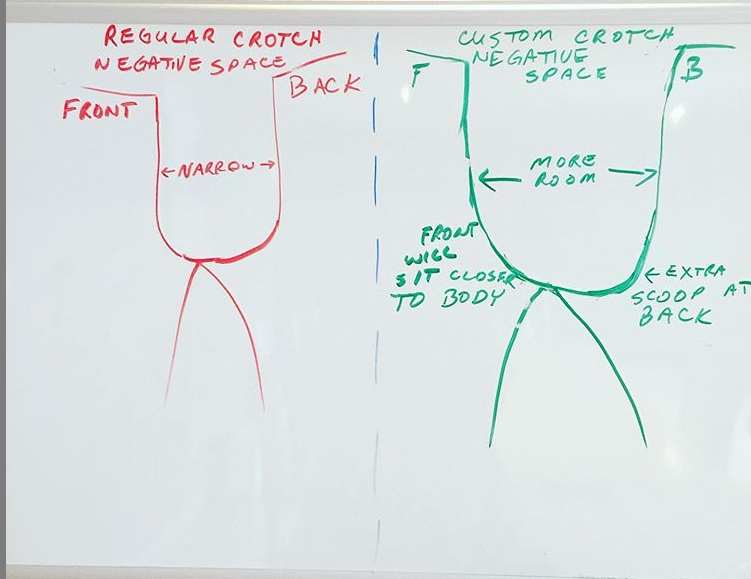 The infamous negative space inside the crotch!
This is the infamous negative space that gives all kinds of problems when making/wearing pants! If it is not right for your body then there are issues with "smile" lines across the front and back. There may be some pouching at the front, as you will see in the video even though the mock-up looked decent on the model during the first fitting. You will learn how to deal with this space with detailed videos and supporting documents. By the end of this course you will have a well fitting mock-up even if you are a beginner.
Course curriculum
Preview the trailer video to see snippets of the course. Buy it once, use it forever!!
Available in days

days after you enroll

Cutting and marking the fabric
Available in days

days after you enroll

Fitting the body
Available in days

days after you enroll

Transferring the adjustments from the mock-up to the pattern pieces
Graduating class of 2016!
This group of ladies are the first class to graduate outside of Italy in the Le Grand Chic Italia's history! It took them 5 years to earn their diploma, they had to finish the first and second instruction book. Quite an achievement. FYI all the dresses they are wearing were made especially for this occasion! The ceremony took place in our local municipal office with the Mayor and Councillor present.
I am very proud to have been their teacher!
From left to right John (Councillor), Meaghan, Denise, Danielle, Judith, Linda, Kelli, Tonia, myself and our Mayor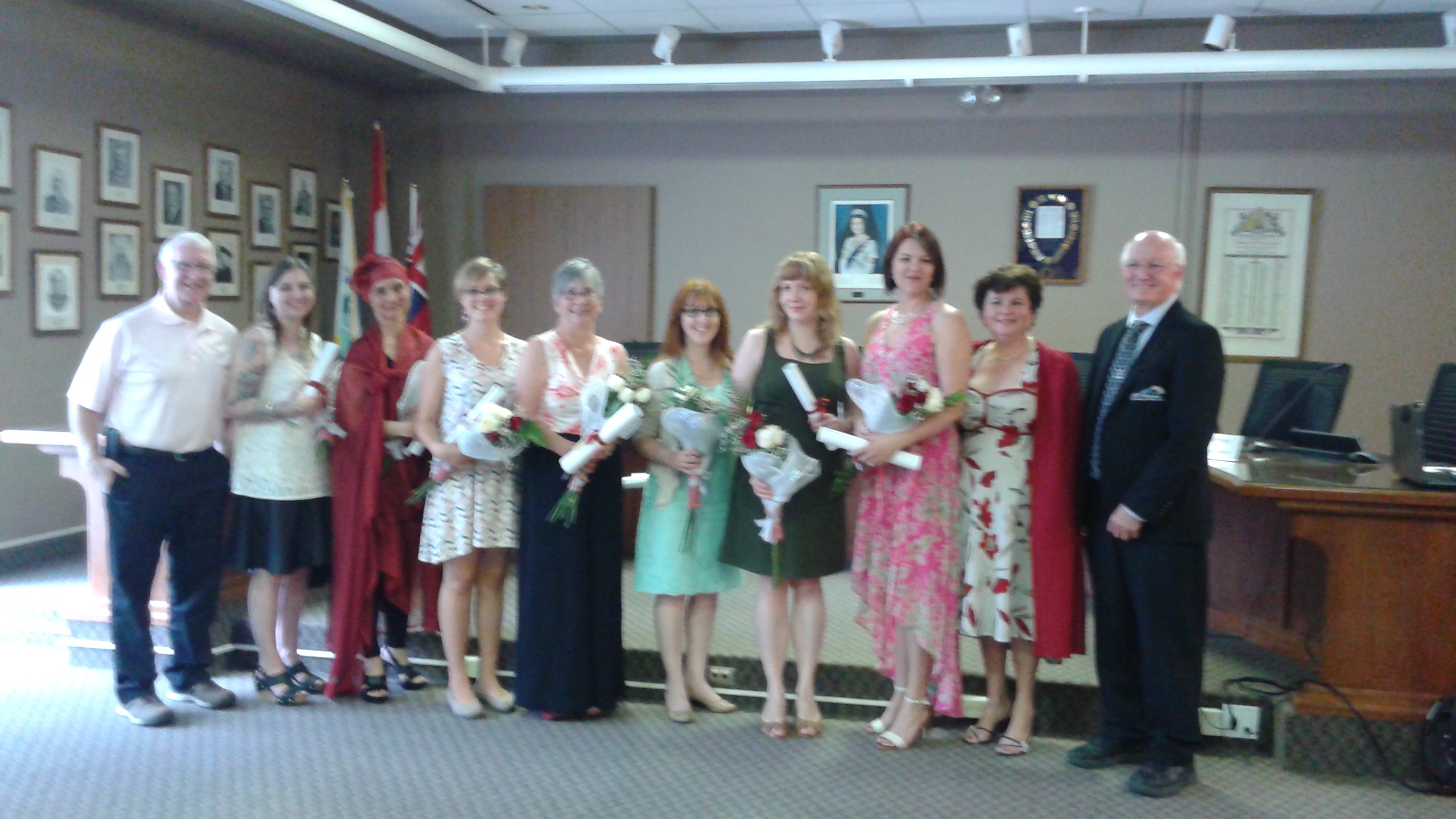 Calling all future pattern makers
If you ever wondered how patterns are created then this is the course for you! It's easier than you think to draft a pattern using your own personal measurements to create garments that fit impeccably. This course is suitable for beginners as well as seasoned professionals, by the end of this course you will have learned how to draft a basic pants block which is where ALL pant styles start from! For a limited time only get a special discount when purchasing the drafting tools offered only with the purchase of these courses from www.cynchitpants.com promo code Prelaunch0001